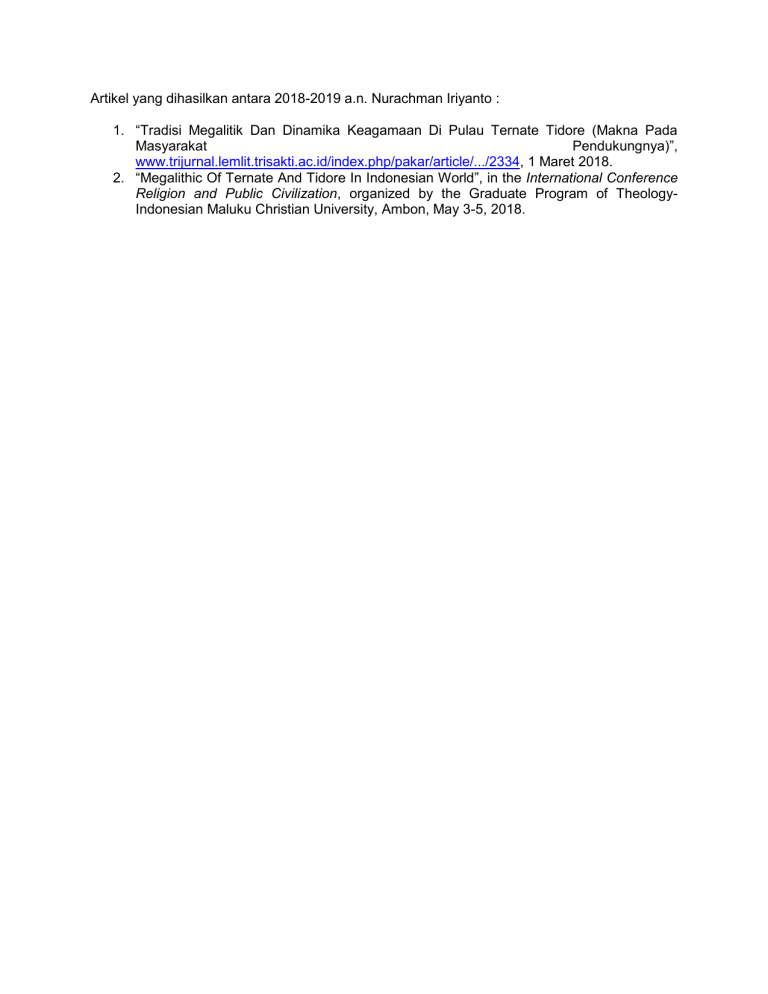 Artikel yang dihasilkan antara 2018-2019 a.n. Nurachman Iriyanto :
1. "Tradisi Megalitik Dan Dinamika Keagamaan Di Pulau Ternate Tidore (Makna Pada
Masyarakat
Pendukungnya)",
www.trijurnal.lemlit.trisakti.ac.id/index.php/pakar/article/.../2334, 1 Maret 2018.
2. "Megalithic Of Ternate And Tidore In Indonesian World", in the International Conference
Religion and Public Civilization, organized by the Graduate Program of TheologyIndonesian Maluku Christian University, Ambon, May 3-5, 2018.