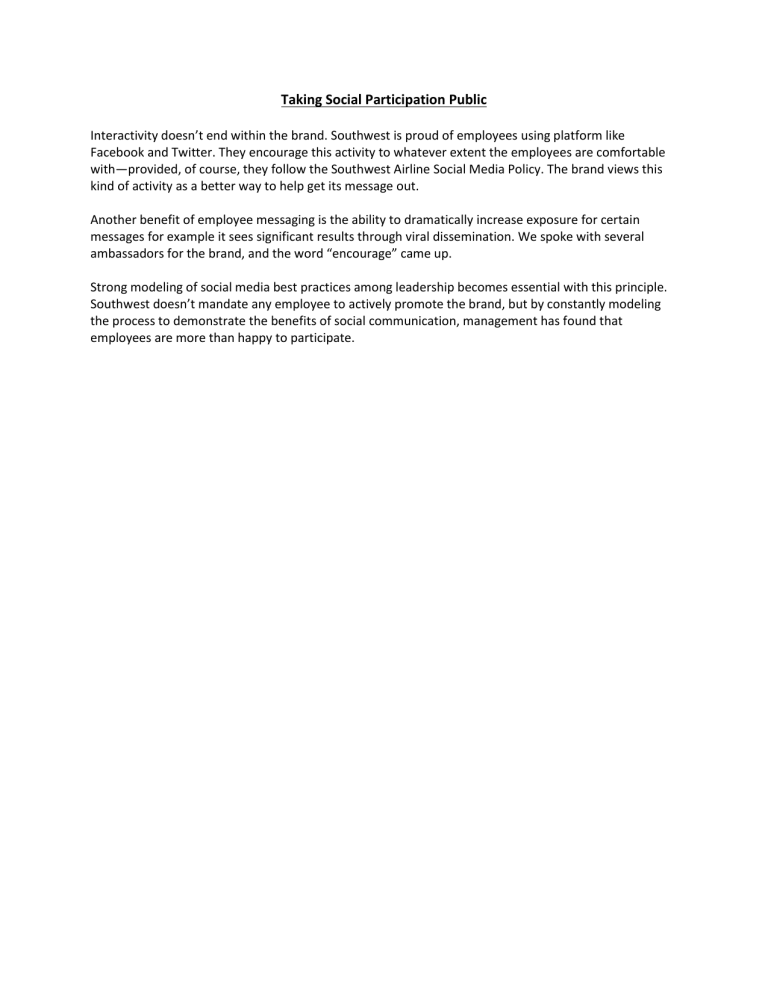 Taking Social Participation Public
Interactivity doesn't end within the brand. Southwest is proud of employees using platform like
Facebook and Twitter. They encourage this activity to whatever extent the employees are comfortable
with—provided, of course, they follow the Southwest Airline Social Media Policy. The brand views this
kind of activity as a better way to help get its message out.
Another benefit of employee messaging is the ability to dramatically increase exposure for certain
messages for example it sees significant results through viral dissemination. We spoke with several
ambassadors for the brand, and the word "encourage" came up.
Strong modeling of social media best practices among leadership becomes essential with this principle.
Southwest doesn't mandate any employee to actively promote the brand, but by constantly modeling
the process to demonstrate the benefits of social communication, management has found that
employees are more than happy to participate.