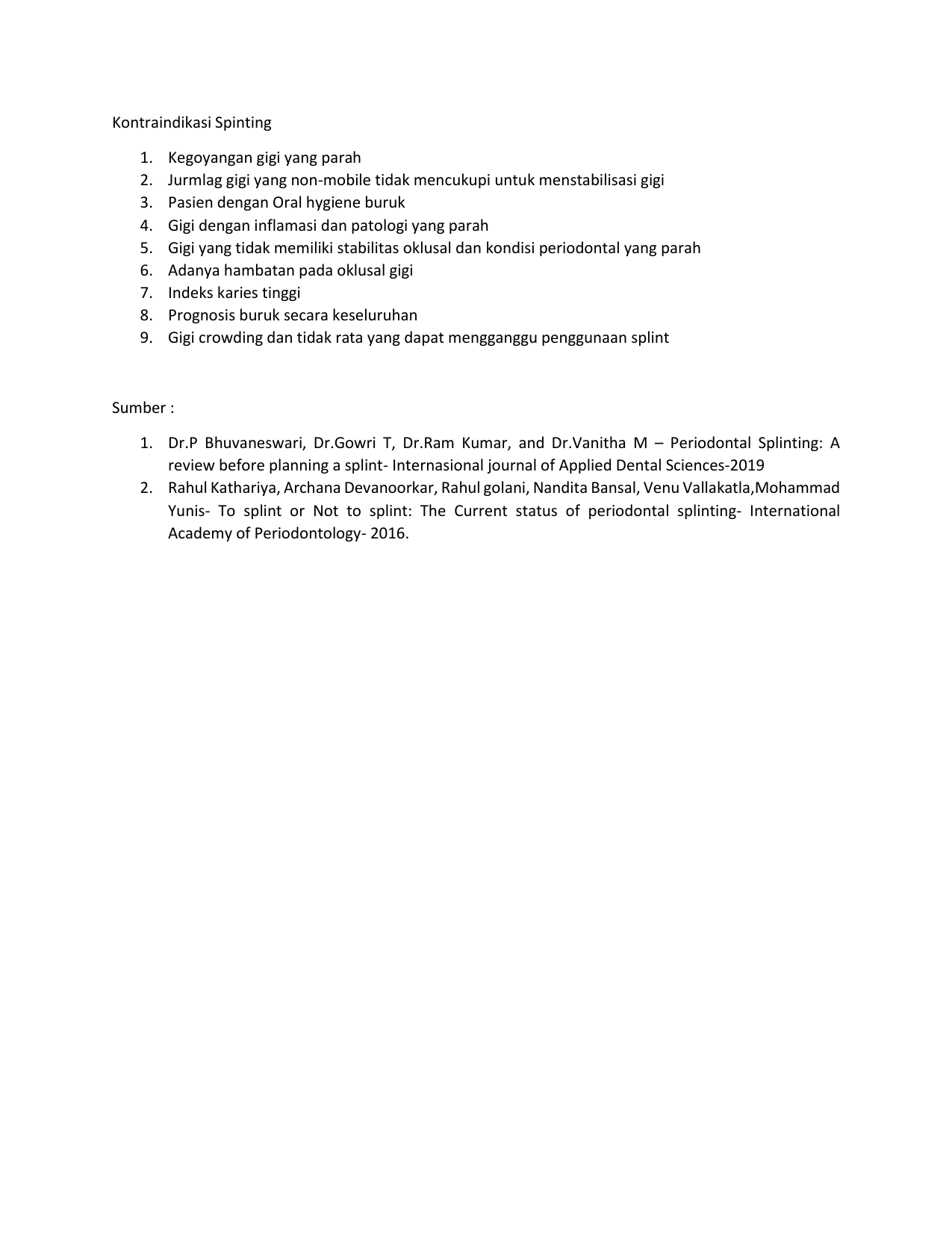 Kontraindikasi Spinting
1.
2.
3.
4.
5.
6.
7.
8.
9.
Kegoyangan gigi yang parah
Jurmlag gigi yang non-mobile tidak mencukupi untuk menstabilisasi gigi
Pasien dengan Oral hygiene buruk
Gigi dengan inflamasi dan patologi yang parah
Gigi yang tidak memiliki stabilitas oklusal dan kondisi periodontal yang parah
Adanya hambatan pada oklusal gigi
Indeks karies tinggi
Prognosis buruk secara keseluruhan
Gigi crowding dan tidak rata yang dapat mengganggu penggunaan splint
Sumber :
1. Dr.P Bhuvaneswari, Dr.Gowri T, Dr.Ram Kumar, and Dr.Vanitha M – Periodontal Splinting: A
review before planning a splint- Internasional journal of Applied Dental Sciences-2019
2. Rahul Kathariya, Archana Devanoorkar, Rahul golani, Nandita Bansal, Venu Vallakatla,Mohammad
Yunis- To splint or Not to splint: The Current status of periodontal splinting- International
Academy of Periodontology- 2016.