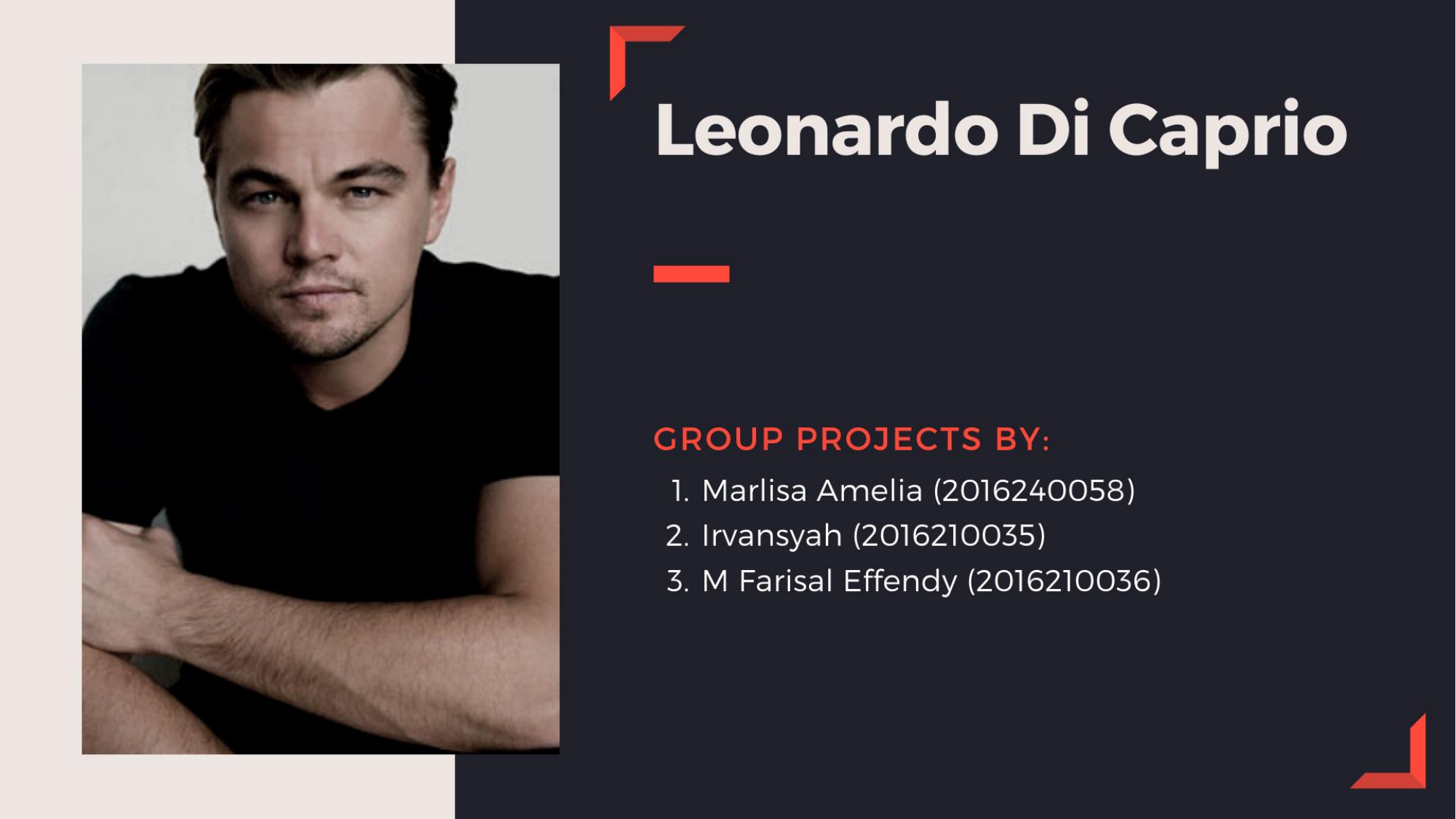 1. Leonardo Da Caprio has managed to provide 430,000 people in Africa with access to clean water.
2. Leonardo, in partnership with WWF, has managed to preserve a tiger habitat conservation and
increase the number of tigers in Nepal by 63%.
3. Leonardo, through a partnership with Ocean 5, has managed to tackles the two highest ecological
priorities: stopping overfishing and establishing marine reserves.
4. Leonardo also works with 24 orphaned children to provides family-based care for children with
deceased or missing parents.
List of Charities that Leonardo involves:
• Leonardo Di Caprio Foundation
• WWF (World Wildlife Fund)
• UNEP (United Nations Environmental Program)
• African Wildlife Foundation
Leonardo has impacted society by making them fully aware of environmental issues, helping
solving humanitarian issues and also, helping them to become aware of the importance of the
conservation of endangered species.
•
•
•
•
•
Leonardo DiCaprio bought an island in Belize 10 years ago to prevent the deforestation in that island
Leonardo adopted a South African Girl; he met her during the production of Blood Diamond film.
In 2014 he was appointed as a United Nations representative on climate change.
He is an Environmental Leadership Awardee from Global Green USA.
Leonardo is a very humble man, because he feels, he doesn't need to show his fame, he only need the
fame to save the world.