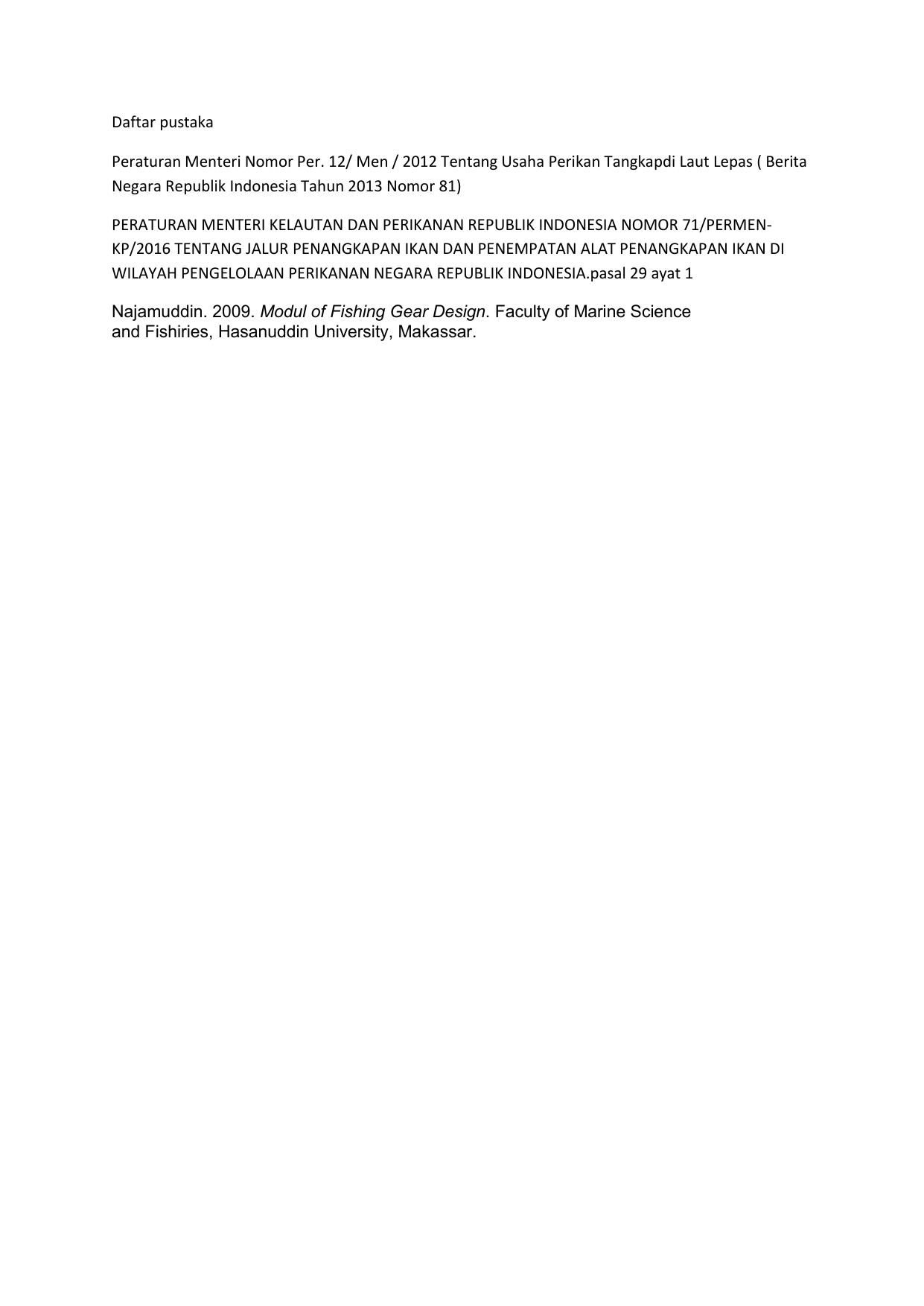 Daftar pustaka
Peraturan Menteri Nomor Per. 12/ Men / 2012 Tentang Usaha Perikan Tangkapdi Laut Lepas ( Berita
Negara Republik Indonesia Tahun 2013 Nomor 81)
PERATURAN MENTERI KELAUTAN DAN PERIKANAN REPUBLIK INDONESIA NOMOR 71/PERMENKP/2016 TENTANG JALUR PENANGKAPAN IKAN DAN PENEMPATAN ALAT PENANGKAPAN IKAN DI
WILAYAH PENGELOLAAN PERIKANAN NEGARA REPUBLIK INDONESIA.pasal 29 ayat 1
Najamuddin. 2009. Modul of Fishing Gear Design. Faculty of Marine Science
and Fishiries, Hasanuddin University, Makassar.