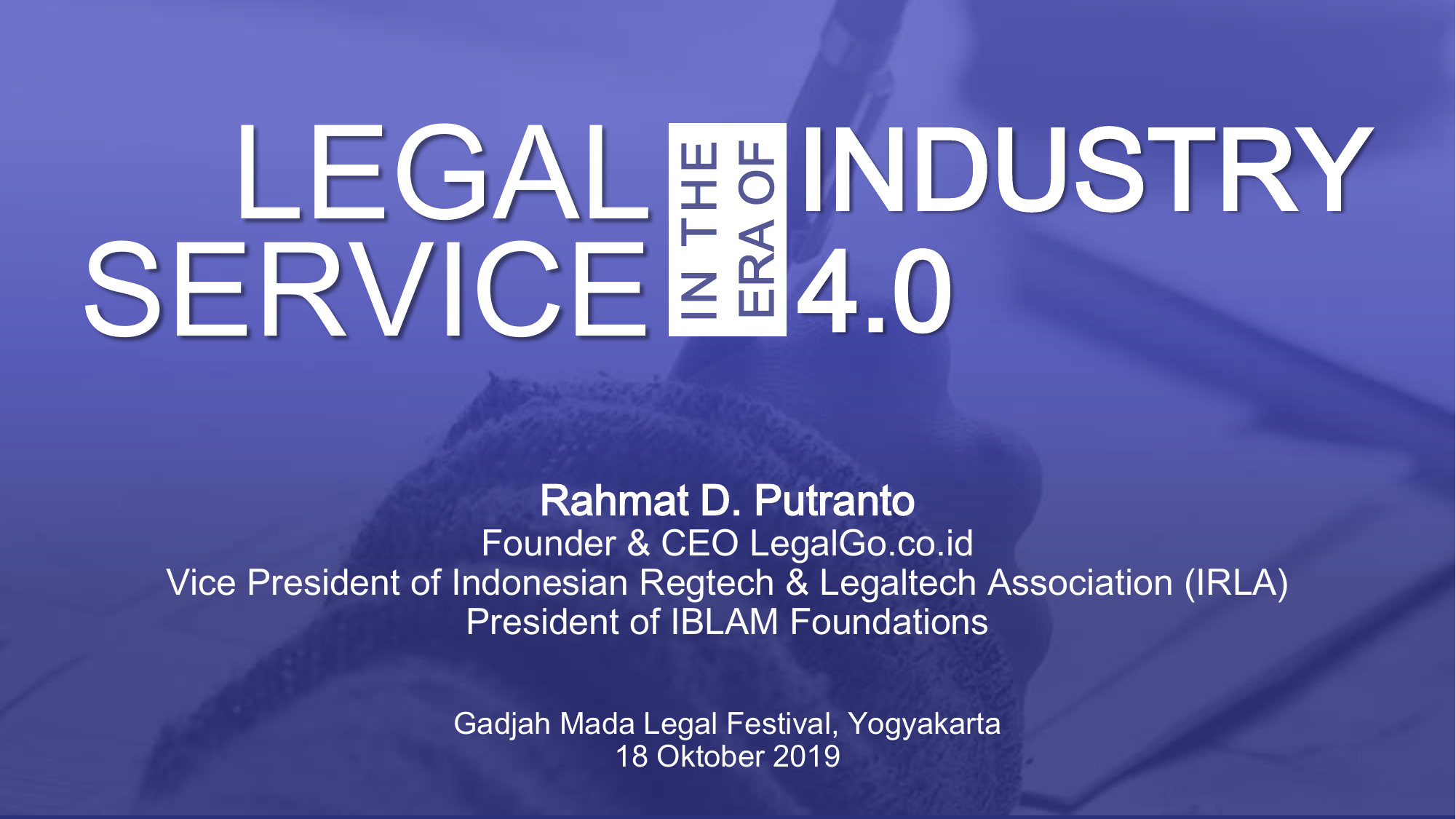 LEGAL
SERVICE
INDUSTRY
4.0
Rahmat D. Putranto
Founder & CEO LegalGo.co.id
Vice President of Indonesian Regtech & Legaltech Association (IRLA)
President of IBLAM Foundations
Gadjah Mada Legal Festival, Yogyakarta
18 Oktober 2019
What is Legal Startup?
Legal Technology
(Legaltech)
Providing innovative techbased products or services
to improve legal service
delivery.
Regulatory Technology
(Regtech)
Providing online legal
information such as
laws and regulation
Why Legal-Tech Startup is important?
Legal Industry Landscape
Legal Industry Landscape in Indonesia
Alternative
Legal Service
Provider
Conventional Legal Service
Legal Services Nowadays
Further
Improvement
Chatbot: Automate Legal Services?
LLENGES
NCES
CHA
01
Legal literacy and awareness rates are still low in our society
02
03
Business competition and rivalry
Common legal challenges faced by startups, i.e., labour laws,
taxation, business licenses, protection of Intellectual Property
The increasing
needs of
society for
legal services
Broader scope
of service with
advanced
technologies
Government
partner in
providing good
quality of legal
services
THX!