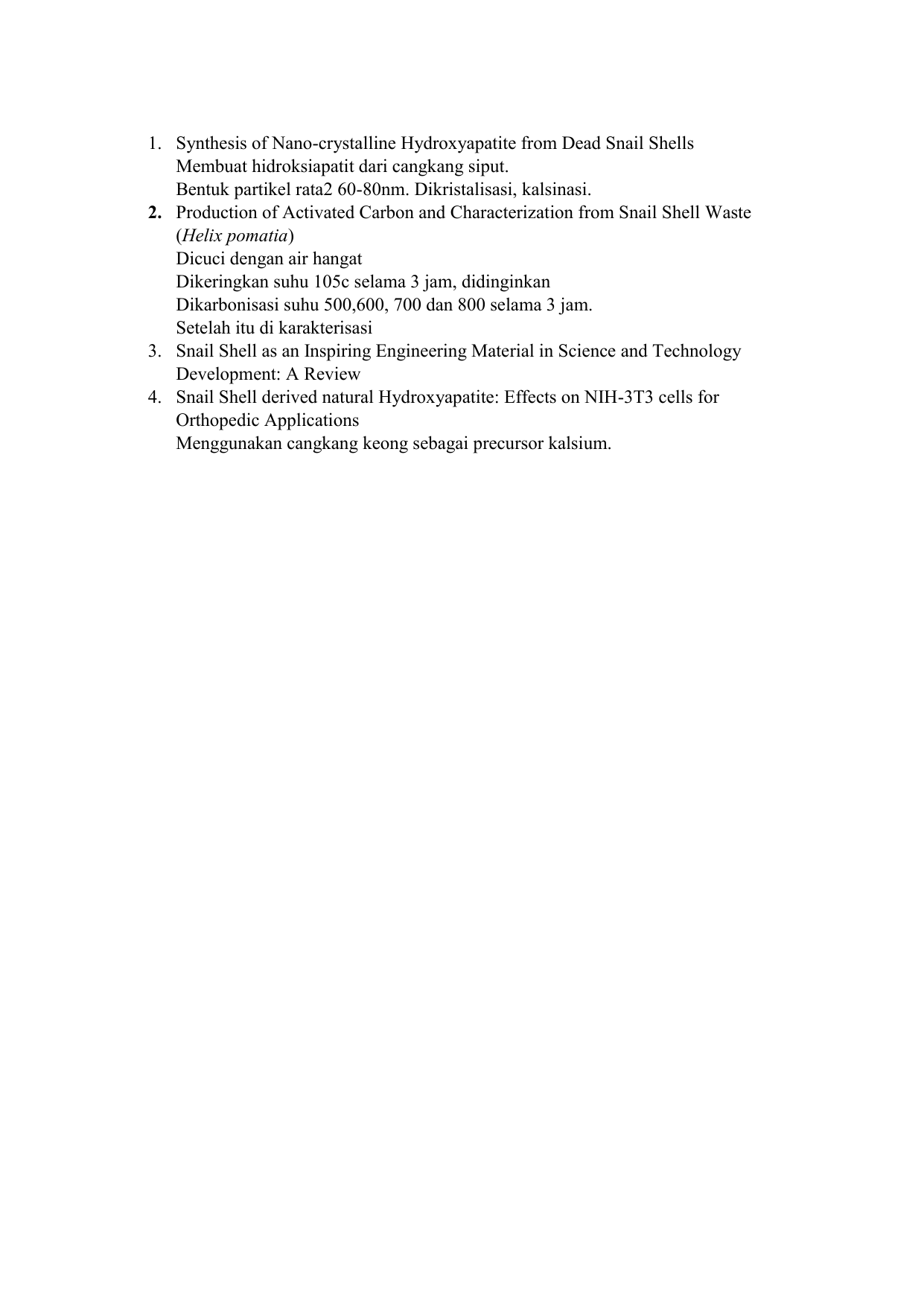 1. Synthesis of Nano-crystalline Hydroxyapatite from Dead Snail Shells
Membuat hidroksiapatit dari cangkang siput.
Bentuk partikel rata2 60-80nm. Dikristalisasi, kalsinasi.
2. Production of Activated Carbon and Characterization from Snail Shell Waste
(Helix pomatia)
Dicuci dengan air hangat
Dikeringkan suhu 105c selama 3 jam, didinginkan
Dikarbonisasi suhu 500,600, 700 dan 800 selama 3 jam.
Setelah itu di karakterisasi
3. Snail Shell as an Inspiring Engineering Material in Science and Technology
Development: A Review
4. Snail Shell derived natural Hydroxyapatite: Effects on NIH-3T3 cells for
Orthopedic Applications
Menggunakan cangkang keong sebagai precursor kalsium.